Understand Your Numbers
From cash in to cash out, your business has to understand the numbers to make clear decisions
Are there places where cash is leaking out of of your organization?
Are there places you can make smarter decisions to make your money work for you.
The TGG Cash Flow Forecaster will give you a clear picture of the health and safety of your business for the next 13 weeks, 6 months, and onwards.
Keep Your Business Safe. Get a clear picture of your cash runway; how long will your cash last?
Identify liquidity issues in a timely way to make crucial financing decisions.  Engage in scenario planning: What if I extend my inventory billing cycle 7 days? What happens if I renegotiate my lease? How long will my CARES Act loan last? What if I reduce my workforce by 10%? Can I make that equipment purchase this month?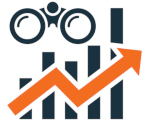 Cash Flow Forecaster
Get a clear picture of your cash runway, identify liquidity issues and engage in active scenario planning.
Monthly Accounting Insights
SAN DIEGO
6162 Nancy Ridge Drive
Suite 100
San Diego, CA 92121
760-388-0993
IRVINE
17872 Gillette Avenue
Suite 315
Irvine, CA 92614
949.356.6157
DENVER
383 Corona Street
Suite 103
Denver, CO 80218
720.370.3294
© Copyright – TGG Accounting | TGG Accounting is not certified by the California Board of Accountancy to perform public accounting. Therefore, we do not provide tax return preparation, audits or CPA reviewed or compiled statements.