Outsourced Accounting Services to Support Your Company
Outsourced Accounting Teams – Why They Work
For Companies with Internal Accounting Staff
An outsourced accounting team does not have to be a replacement for your internal team.  Many businesses are concerned that they already have a bookkeeper or a small accounting team and that this may prohibit a relationship with an outsourced accounting firm.  Quite the contrary, we enjoy the partnership with your internal people and aim to support them through teamwork and excellence in financial management.
For Companies Looking to Outsource Their Entire Accounting Department
The TGG Way™ provides a team of 4 experienced financial professionals to every client. With this team we can be your entire accounting team.  The TGG teams are comprised of a CFO, Controller, Accounting Manager and Staff Accountant.  Weekly reports close the loop with stakeholders allowing for full financial transparency.
Benefits Of Outsourced Accounting
INCREASE PROFITABILITY
We help you improve financial performance by providing an insightful monthly financial package coupled with expert guidance on how to use that information to achieve profitable business growth.
SCALABILITY
We provide support as either your full internal accounting department or by partnering with your existing team to fill in the gaps and provide confidence in your company's reporting.
REDUCE RISK
Having a dedicated four-person accounting team outside of your business reduces your risk of fraud, and increases accountability, by incorporating proper internal controls.
ENSURE ACCURACY
With the TGG team approach, our clients receive unmatched accuracy to increase business valuation, lower the chance of overpaying taxes, increase gross profit margins, reduce audit and regulatory risk, while increasing confidence in the numbers.
Other benefits include:
Reduce Costs (no new hire/ training costs)
The TGG Way™: Your Superior Accounting Outsourcing Company
We use an objective and measurable system for implementing accounting best practices and quality control. Our professionals bring you superior finance and accounting acumen and experience to ensure your business operations are at optimum efficiency to increase profitability, reduce risk and maximize value.
Lowered Risk of Fraud
With internal team members paying bills and accessing financials without oversight, there is always a risk of theft and fraud. An outsourced accounting firm is accountable not only to each other, to their own CEO but also to your company's C-suite and management. By outsourcing your accounting, you significantly reduce the risk of internal fraud.
Excellence Based on Years of Experience
The team at TGG has 20+ years of experience building out the TGG Way™. Our processes work because we implement structures onto which all reporting can be scaffolded. Our CFOs, Controllers and Accountants have all been trained in the TGG Way™ and adhere to the highest reporting standards. We insist on it, they rely on it, and you benefit from it.
Systems That Work
The TGG Way™ is a system based on the financial reporting and excellence that allows the largest and most successful companies in the world to thrive. We implement strict reporting standards and hold our team to the highest GAAP compliance standards, so you can focus on your company's growth and success.
Signs Your Company is a Good Fit for an Outsourced Accounting Team
You are in a stage of rapid growth.

You feel you have an under qualified accounting or bookkeeping team.

You are preparing for an exit.

You have a lack of certainty around accuracy with your current financials.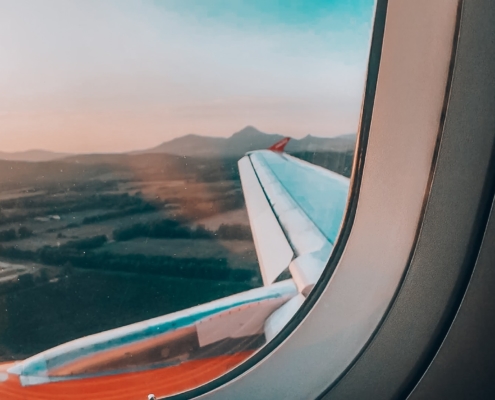 A dedicated team makes all the difference.